Is Sears closing?
I am asking because there were excellent deals this past weekend and I could not help but shopped there.
I am not sorry 🙂
Seriously not, because what I bought are incredible and the money I paid for them are possibly 1/4th of the actual cost. So, i would like to think that I am in a good shape….
Ok; back to weekly expenses and other financial events: 
——————————-
Weekly allowance: $120
Expenses related to the weekly allowance (grocery, breakfast/coffee, cab rides- if ever, and other little miscellaneous expenses): $67
Fun funds saved this week: $120 – $67 = $53
Fun funds expenses: $0
Total fun funds accumulated so far in 2017: $517.5! (please, let me have a moment of happiness here 🙂 )
Other expenses: $144 (new clothes; see above)
Savings from would-be-expenses: $236.75 (these are the expenses I would normally make, but decided not to (such as walking rather than taking the bus, having a breakfast at home rather than outside, etc) as well as savings/extra money made just by chance (like the rebate we all have got lately at work 
)
As it is becoming a lovely habit now, I will be using these savings to make mortgage pre-payment in the coming weeks 
Mortgage pre-payment made today: $228.5 (from my savings as of last week :))
Friends – this feels so awesome, so awesome! Seeing it getting less and less….Seeing myself making the effort to make my mortgage less and less. And feeling the excitement and happiness coming out if this 🙂
————————————————-
*Pantry/freezer treasures enjoyed:  minced beef and frozen zucchini from the freezer 
*I am noting this because a while ago I decided that I needed to use the food I stocked up in my pantry as well as the freezer (this will hopefully help with my savings as well as limiting my food waste). By recording this activity here I hope to keep doing so.
Happy budgeting and happy savings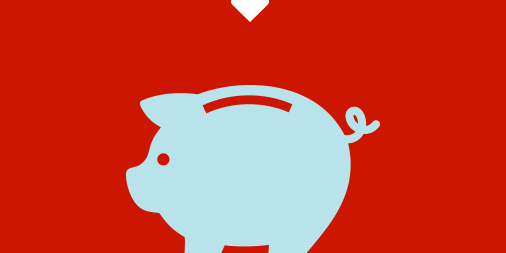 gif by: http://giphy.com/gifs/cvs-money-savings-piggybank-ToMjGpx5h68IVy1SCkM