I have been practicing being more assertive and true to my own needs (one other example here). I think it could also be described as advocating for myself, if you will.
And that feels good, my friends.
A colleague of mine, who became quite dependent on me and is neither fully kind nor fun to be with called me at home yesterday evening and again today in the office. I do not mind calls at the office but I hate it when people think that they can reach me whenever they want and call me at home. This was not the first time she called me at home, but this time I had finally had it and I reacted; I saw and recognized the number, and did not answer it.
The same thing today when she called my office. I was out for a second when she called (luckily), saw her number upon my return, and decided to forget about it. The funny thing is that if that was important or an emergency, I am sure she would email me. Anyways; I called a couple of hours later when I have had time. It turned out that she called me for a small thing that she could easily handle. But no, she has to bother me, and instead of figuring things out herself, the solutions should always come from me!!! Because I do not have any work to do myself!!!!
I am angry at the situation as you can see.
We should limit our interactions with such people, especially if they are not even kind towards us, not crediting us for the work and help we do for them and pretending like they have figured and done every thing themselves, and are draining us with their constant neediness, negativity, and opportunistic characteristics.
I have taken my first steps yesterday and today. I am determined to distant myself from this person and stop doing their itsy bitsy work for them. She not only took my time, but also fried my nerves.
If you have someone like this in your life, I hope soon you will prioritize yourself over them.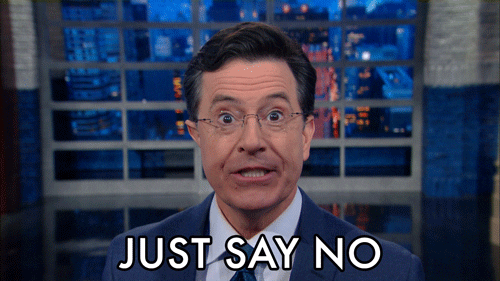 gif by:http://giphy.com/gifs/colbertlateshow-lssc-late-show-lateshow-l4KhLcfxv7AEqb00U