It is quite cold, my friends. We are talking about below 0C. 
Air is fresh and crispy but honestly it just feels like when winter is just starting in December. Déjà vu….. Not so cool. We have had with winter already.
Since my morale is low in the last few days, I try hard to feel okay. I am kind of numb or absent-minded. I feel like if I do not keep busy, all the thoughts and emotions will rush towards me and I will collapse under their weights. I know this is irrational thinking. But it just feels so. So I keep busy – I work and work and work and that feels good.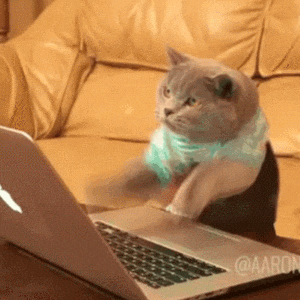 All my life I worked very hard, except may be a couple of times when I have had personal troubles that kept me from focusing and working a lot. Working seems to help keep my fears and emotions at check and for that I am grateful. It is just that I know that there is no running away from troubling thoughts or emotions, so one day I will have to face my sadness and worries. I hope to gracefully accept them when the time comes, rather than resisting and reacting. I found that not resisting makes it easier to cope with.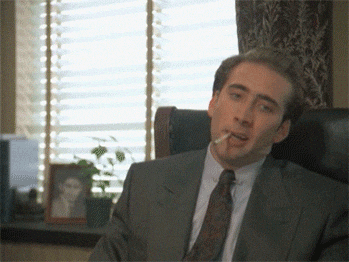 So, am I kind of saying that I am grateful that I am not retired?
What would I do if I had no work to go to or focus in such a mood? Let me tell you – that would not be nice. So, yes I am so very grateful for my job and not being a retiree right now 🙂
gifs by:https://giphy.com/gifs/cat-hacker-webs-o0vwzuFwCGAFO;https://giphy.com/gifs/excited-yes-nicolas-cage-RrVzUOXldFe8M