I have had a meeting with my unit lead this afternoon about my performance.. Hah ha!!! She did not say it was a performance review as I actually report to someone else but she is the head of our unit so she thinks she has a say in it. As someone who is not good about advertising herself and her team, I actually appreciated the opportunity to present myself in paper. So, I was okay to send her, as per her request, my entire CV listing my work and accomplishments, and see her reaction. Well, sufficient to say that now she has a better idea about my capabilities and work. Great! 🙂
I am nevertheless slightly scared because when someone above you asks for performance related information, it may mean one thing. I doubt that the information I presented would be somehow used to fire me, but you never know with people; if they have the intention they can always find something to brag about. I hope that will not be the case. Let's cross the finger.
It is hard to work in an environment that you always watch your back and cannot trust people's intentions. I realize that I do that sometime with my team members if their performance is not satisfactory. Glad to say that I am very ashamed of myself for doing this and I hope I will never let them feel such work-place toxicity again.
So the best lesson I have learnt today was to be humble. And it feels good.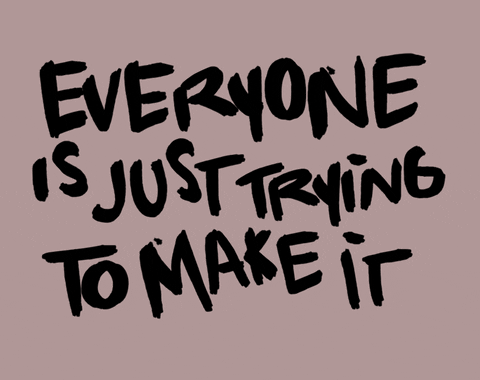 gif by:https://giphy.com/gifs/goals-hustle-everyone-is-just-trying-to-make-it-xT1XGBfvWzZ8JsgFpK