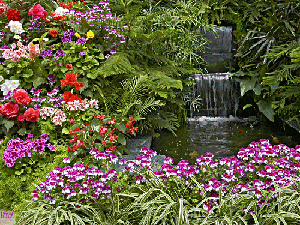 I am beat!! 🙂 I walked and went around on foot for 4 hours yesterday evening. When I returned home, my feet and legs were aching and they kept doing so the rest of the day. Thank goodness, in the morning everything was back to normal 🙂
I wondered whether it was like this when I was young. I could not remember for sure. I know I would be tired sometime, but it would be because of working/walking/standing whole day? I had so much energy when I was young that I would not be surprised with this.
Anyways, the physical exercise and activity continued today too. I decided that it was the right time to fix the yard. The back of my yard has uneven surface, which bothers me. I tried to level it a little bit in the past, but there is still so much to do. So I decided today was a good time to have this as a project.
Boy… Ok… Long story short; I probably will have to work on that part of the yard 3-4 more weekends. I could continue after 1 hour of digging, carrying soil around, collecting glass and plastic pieces (previous owners did not do a great job with keeping that yard healthy), but at that point my back was aching from forward folds and all the stuff carried around, so I decided to stop for today. 
The work I have done today is not a huge one, but it is a good start. I think by taking it easy I will be able to handle this without taxing my body and mind. I am really looking forward to finishing it and planting seeds and flowers around. And I am glad that I did not wait till end of May when we usually start working in the gardens 🙂 I feel like I am on time, even early to work on the yard, so I feel relax rather than stressed about it.
One other plan of mine is to have mulch and place it around the trees. There is also a part of the yard that I want to cover with it; this section has currently small rocks/stones to cover it and every year more and more wild plants grow in it. I hope that by mulch I can make it look a little bit better and also help get rid of unwanted plants. Good plan 🙂
It is great to have projects and work on them, and it is great to be out there with nature. I am also happy about the physical exercise I have got. I am sure I am looking at a sound sleep tonite and many weekends to come ! 🙂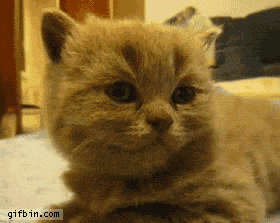 gifs by:https://giphy.com/gifs/garden-n4m076mRxZJpS;https://giphy.com/gifs/cheezburger-sleeping-cat-3GYIW5MkHQif6