It is a quiet morning.
I am sipping my coffee with gratitude and listening to a great song by Sia:
As usual, morning routine consisted of shaping my sourdough loaf, brewing myself coffee, checking the news, and planning the day ahead. Needless to say, news are depressing. Almost everyday something insensible or violent happens – the humanity better shakes itself up. Why can't we just love all? I know love is complicated, one can prefer love for one over the other, and it is not always shaped by our feelings but by our thoughts, but I keep wonder anyhow. Choices, my friends, are interesting. All these choices we have made in our lives. 
I have had another dream that I remember. I interpret this dream as being adaptable to the unforeseen changes in life and distinguishing between the fears in our lives and the fears in our minds: we just had a conversation about this topic a couple of days ago. Or, it can be interpreted like this: sometimes it is okay to take time and not rush at the face of an adversity to resolve it that can create more problems; this pretty much sounds like what was going in my mind lately about my work situation; it is not the best time to aggressively look for jobs right now. Things will change for the better – so stay put for some more time.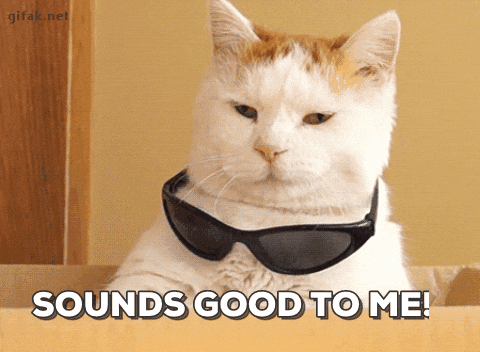 My plans for today is to bake my Sunday sourdough loaf, plant seeds in the yard, bring forward the summer clothes and hang into the wardrobe, speak with family, cook a cauliflower dish, and walk. Not overly exciting, but so far looks really good.
Have a great Sunday everyone! 🙂
gifs by:https://giphy.com/gifs/choices-kvRNohxbdCdby;https://giphy.com/gifs/leroypatterson-3oz8xQQP4ahKiyuxHy