I am feeling optimistic nowadays, which is awesome.
You know what I will do soon? I will apply for a job that I thought was suitable to me and is meaningful and challenging at the same time. 
I had saved the link to this job ad for some time and today I started drafting the application letter. 
I am not 100% sure that this is what I want to do; maybe things would change here and I would feel better with some change/some people leaving. But then maybe the fiscal situation would only go worse, and with that many other things like the way we run our organization, our work-loads, and the pressure on us – who knows? Seriously.
I feel obliged to trainees that I have recruited and believe that they are the only thing that can keep me here even if they offered me the said job opportunity….. Or, maybe I would talk to them and get them new places within the institution so that I could free myself from them and leave for the new job… I do not know.
This is an example of classical dilemma of being responsible for others versus being responsible for yourself – you can never know which one is better and always feel selfish if you choose to be responsible towards yourself, even though your primary responsibility is your own well being and happiness. Right?
Right…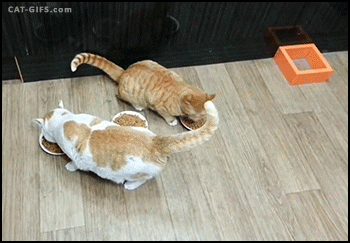 Seriously – what if I am offered this job and also like what they get to offer and decide to leave my position here? How soon can I leave here? Would I really do this? How would I do this? Oh, boy – it must be a really great job to be able to leave my job here…. Unless of course, something awful occurs on top of everything and acts as the last drop to help me end my bond with (and suffering) here…
I know it is too early to think about all of these because I did not even apply yet and there is no guarantee that I will be even selected for an interview, let alone be offered the job, but I cannot keep trying myself with the future possibilities. It is good to know that I still have some kind of faith for my current work-place, care about my team members, and am hopeful that a positive change can occur. At the same time I should also be cautious about the possibility of issues increasing over time and the low self-esteem this position/institution left in me.
I think I will go and make this application mostly because I am eager to know whether I can get this great job. If I cannot get it, I will not get lost, but if I get it, then my confidence will be higher.
It is worth it.
gifs by:https://giphy.com/gifs/animals-being-jerks-YqdWzX5r6SYZW;https://giphy.com/gifs/body-positivity-ashley-graham-posi-l0HlH3PTYdqBNOks8