Now that almost 6 months have passed, I wanted to have a look at what I had budgeted and what I had spent.  Main numbers for variable expenses (i.e. not including the bills, mortgage etc.) are as follows:
1. I spend around $66/week for groceries, occasional cab and eating out. 
2. I so far have not over-spent my weekly allowance that covers the expenses listed above ($120/week budgeted)
3. However, I spent $232 for cab so far – the majority of the time I could take the bus or walk. That bothers me, but I must let go.
4. My "other"expenses including socials, treats, donations, gifts, medication/other health related expenses, personal care (such as hair cut), hobby/sewing notions, clothes, and cleaning product purchases constitute a higher amount than my "weekly allowance" expenses: a total of $2,281 or $88/week (averaged) so far. I have budgeted a total of $6,500 for this year. 
5. My total expenses per week (weekly allowance and "other" expenses together) come to a total of $154/week (on the average)
6. I also save by following the discounts, using coupons/loyalty card points, etc. This amounts to $1,899 so far – $73/week  (which is an amazing amount, by the way) 
—————————————————
So some categories are doing awesome, others need some more careful thinking, but overall these are very good numbers.
This year's budget has been really good and I have been doing really awesome – so let's go get that ice cream!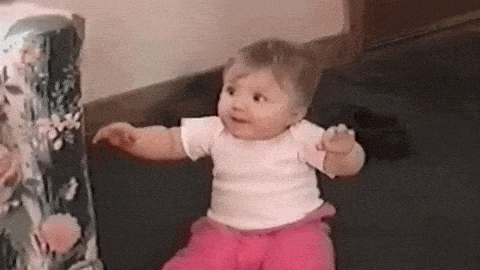 gif by:https://giphy.com/gifs/art-funny-iscreaming-AGGz7y0rCYxdS;