I am making a job application tonite and I am pretty shaken up about it; I feel like they will make me a great offer and another highly toxic thing will happen at my current work place, and therefore, I will take the offer.
For some reason this does not make me happy, even though such a thing would make my leave highly justifiable and me a highly fortunate person.
I do not understand my dilemma. Do I want to go? Do I not want to go? What is it that keeps me from understanding it?
————————————-
I know that I am looking for reasons to make my mind to leave here. This afternoon I have had such a thing occurred at the workplace. I was like "okay, that is it. I do not have to take this sh.t anymore". But an hour later it was fixed and actually I could see it was not a big deal at all. I think I want to make my mind and I want to leave here. I think that is why I keep looking for things that can annoy me and make me realize what I do not want about here.
Yet, I also feel incredibly responsible towards my team members and cannot think about leaving them behind. This is huge for me – can I be that selfish and leave them here for a job somewhere else? Can I transfer them to other groups here so that they can still have their jobs secured? Even so, will they want to be parts of these new groups? Do I have the right to do these to them?
If you ask me no, I do not have this right. But when it is actually right to do this – if I cannot be a happy boss, can I be a good boss anyhow? Could they make better at new teams? Maybe I am just exaggerating and in reality things would work out just fine. Really…
Maybe all I must do is to care less about all of these now, go through it as it develops, and make a sound decision if it comes to it. I can even talk to my team members before I make any decision and get their opinion – if they are genuinely okay with it, who knows, maybe I can take the job with a clear conscience.
But before any of these, they must offer me the job and they must offer me a job with much better conditions, salary, and benefits than my current one. I am thinking if the salary is at least 30% more, benefits are more extensive, pension is more generous and transferable from here to there without extra payments, there is at least five weeks/year paid annual leave, flexible schedule, and of course a standing desk at the office :))) I want too much – I know 🙂 🙂 🙂  Am I spoiled or have lost track of reality, or what?
In reality: I love this unnecessary but interesting mental judo. It helps me understand my needs and wishes related to my life and career.
Now, I must go and make this application.
 Wish me luck friends! 🙂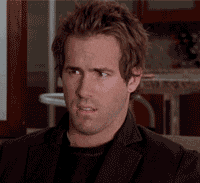 —————–
gif by:https://giphy.com/gifs/Qe5oD5aXjEbKw