The 3rd and the last day of the long weekend. It was so welcome and so refreshing – I am grateful for this long weekend.
Notable activities include the trips to the thrift stores and getting two blouses, a little and lovely decorative porcelain shoe, and some sewing thread 🙂 needless to say, they are all loved and the prices are incredibly good.
This being said, at one of the trips I have noticed the fiancee of a colleague of mine at another cashier. I did not know what to do first. I thought "this is what I always wondered – how would I take it to be known that I shop at thrift stores? I tried to convince myself that shopping at thrift stores is not only good for me, but for the thrift stores/charities, people work there, people benefiting from the charities, and the environment. Yet, I could not manage to not feel "cheap" and thus I left the cashier after 2-3 minutes and went around the store again to give this individual time to pay and leave the store so that the chances of them seeing me and them spreading the word to my colleagues first and then to others would reduce. I hope I could achieve this…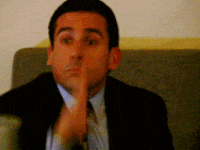 It turns out interestingly that I am ashamed with shopping or being seen at thrift stores. That is very strange. It is also strange that I found shopping at thrift stores synonymous with "being cheap". I should stop doing that, but….I cannot help it 😦
————————–
I read in a blog yesterday that the lady explained using thrift stores and purchasing second hand items actually quite similar to staying at hotels and using their bed sheets, coffee mugs, and anything else they do offer you. Goodness know what happened in those hotel rooms and around those items…… That was the best explanation of why the second hand clothing or items are not worse than many other things we do at life. I even told my best friend about this and she too agreed. 
My best friend and I agree on a number of things; she like myself would not buy pants/shorts/pajamas, undies/socks/foot wear/shoes and anything else that might have a risk of risking hygiene. But we both are okay with shirts/jackets/blouses, purses, kitchen items, books, sewing notions, fabric, stationary items, and decorative stuff that can be cleaned/sterilized pretty easily. 
For me visits to thrift stores is a nice and exciting activity during the weekends. I happen to love old stuff and I like saving money – so it is a win-win situation. I read some inspiring blogs that find really unique and valuable items, like metallic vases and items, which I would like too. I wish I had discovered thrifting long time ago, but there is always a start 🙂 I know I need to work on this feeling of "being cheap" by being there and shopping there. Maybe I will never get over it, maybe I will over time – who knows? – but I am not giving up on this exciting activity yet.
———————————————–
gifs by:https://giphy.com/gifs/stop-it-bGGeVEeqqn1EA;https://giphy.com/gifs/gigi-hadid-edit-gif-znyAdPTy2OnkY