It has been a fine day 🙂
I got up early and that is why I did quite a bit today. For example, I deep cleaned the upstairs and I am now ready to clean downstairs and re-arrange the furniture. It is gonna be tough, but the end product will be awesome. I am hopeful 🙂  And excited 🙂
Anyways.. Most importantly, I have taken the clothes I sorted out while decluttering to a donation centre/thrift store. In turn, I grabbed a lovely mirror, two empty frames, and a great ancient Egyptian figurine. Friends, you would not believe how great I am feeling about all of these! All loved. All looking great. All excite me.
I have painted one of the empty frames. I want to frame a piece I have bought in Athens a couple of years ago. I always thought that I would have a green wood frame for it. I did not have it, so I painted one 🙂 Now, I have it 🙂
I display the dried flowers (those that were sent to me by my work place when my dad died, which I had dried) in the second empty frame. I used to have them in two small frames with white background. But this frame is large enough to have all of them inside. And it has a black background which beautifully contrasts the flowers. It looks so great. It looks so great… As my dad would have deserved. May he rest in peace.
I think this has been a day that I really found awesome pieces by luck. I think it is true what they say that you gotta keep checking them. Many days one may not find exciting stuff, but someday, you get what you ask for 🙂  Like Hugh dancing like noone is watching. See, what I say?
🙂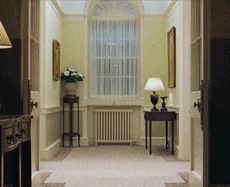 PS: this movie was really great 🙂
————————————–
gif by:https://giphy.com/gifs/happy-movie-dancing-14udF3WUwwGMaA