Why am I so proud of myself now?
Because I worked like 5 hours carrying, pulling, pushing stuff around; re-arranging, arranging, and re-arranging again; sweating, feeling depressed, a failure, and then a genius; and finally there it is; a new living room/dining room with a proper dining table/chair arrangement, rugs freely presenting themselves, and book cases and CD racks finely standing tall. The only thing is that I need to get rid of my recliner, which is an old, heavy thing that does not fit anywhere and crumbling my seating area.
Since I took my dining table from kitchen to dining area and placed my little desk in the kitchen, my kitchen looks quite big now. As a matter of fact the entire living room/dining area looks larger and wider. I have bulky couches – maybe they should be replaced with slimmer ones so that I can have a much spacious 1st floor.
Now; what I want to do is to get new decorative artwork and make my walls smile and talk. 
I cannot wait to host at my house 🙂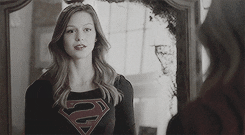 ————————————-
gif by:https://giphy.com/gifs/superhero-supergirl-cliickcliicksnap-4t7CR7Yc4qTE4