It is a beautiful morning 🙂 Birds are flying, trees are washing with the breeze, sun is warming and inviting, and coffee is just great 🙂
When we grow up we listen to a lot of fairy tales. After a period of hardship, difficulty, and loss of hope, lost of great things, opportunities, and beautiful things happen in those tales. I once or twice reacted to this in my adult life, saying that the reality is in fact not like this and they fooled us by believing in that everything will be beautiful at the end. I felt like these tales were not representative of real life.
Today I think a little bit differently. I think we needed these tales to realize that things can turn to better way. That we should have hope and faith that things can and will be better in the future. It is not realistic to assume this is always to case, but the truth is that there is a chance that it will turn better and we must believe in this and find some kind of relief, hope, and optimism, rather than dwelling into negative chaos. 
So I repeat this sentence since yesterday:
"Everything will be great"
To recognize this chance and shift the focus of my mind from negativity to positivity. It worked this morning and may work at other times. I will use my chances. After all life is all about learning, experiences, growing, shifting, and most importantly about noticing and enjoying everything it can offer to us. 
And today I enjoy not only my coffee, but being alive, safe, healthy, and the well being of my loved ones.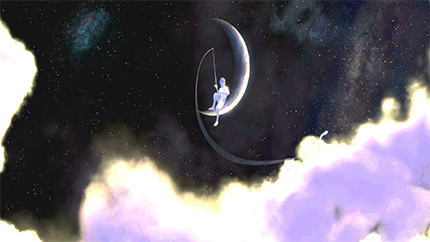 ———————————
gifs by:https://giphy.com/gifs/cinemagraph-cinemagraphs-3oGRFkoGqqLVycWg9y;https://giphy.com/gifs/yes-great-everything-orV3KJtcI1M9q