You know that I am going through and stressful patch in relation to my work in the last one month. There is too much to be done and too much emotions and exhaustion to deal with. But there has been great things as well, which I should acknowledge.
One of the things about my profession is to be recognized by others in my field as an expert. I have had three invitations in the last one month as an expert. One of them from a national organization that I have not worked with in the past. Another one is an international organization that I had interacted with last year. And the third one I have just got an invitation from is the biggest organization of its kind in Canada. All of these organizations coming up with my name and their trust in my professional abilities made me feel really good about myself; I have national and international recognition after all 🙂
These invitations not only strengthen my own confidence and self-appreciation, but also help me show my own organization that I am a recognized expert. This increase my chances of being respected here.
It is funny that I have had many such recognition in the past and my organization never made a good remark about these. This is strange, but as day goes on, my list is increasing and so does my case to present myself to my own organization. Lovely 🙂
These invitations require me to set up time and evaluate important reports. I am usually good about this and am looking forward to doing good job and writing great evaluation reports. At a time that I have been looking for ways to expand my credentials and move into the directions that will be good to me and where I would perform my best, these additional work only makes me happy and trusting the magical way of life in helping me move forward.
As a high level administrator told me a couple of days ago "when there is a challenge, there is the opportunity".
I know that well now.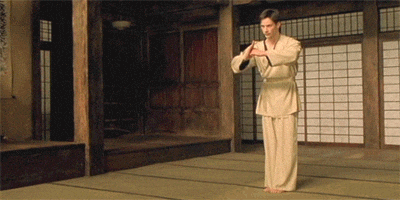 ——————————-
gif by:https://giphy.com/gifs/matrix-heavy-recognition-ChkynEc2Y0f5e