Today after a month or so I am finally back to my regular routine; home cleaned, laundry done, sourdough stater fed, and more importantly I am not working.
This feels good.
There is something nice about our daily life and routine. It helps us to pay attention to our regular surroundings and activities. I kinda look around and notice things to be grateful for; my yard for example has considerably improved this year with the new back fence and new plants showing up. I love going around it everyday and noticing how the life in my yard doing and remove unnecessary weeds and stuff. It is great to be feeling content, excited, and hopeful about a part of my life.
I also find a chance to notice things that require care and fix them before they get worse. One of my household plants seem to have too much water in the vase, and as such has started to reek (possibly the microorganism growing in the water at the bottom). I cleaned it well and now hope that the plant will regain its health and vigor. It is a life and deserves the best from us.
I am watching the X-Files and am happy to be doing it.
I will prepare a nice dinner today with healthy ingredients, which will help me to gain my strength back and reduce the toxic effects of ongoing stress.
My windows are open and fresh air is caressing every corner inside.
My street is quite and eventless, encouraging an easy rest at home.
I have had fruits and home-made kefir cheese and sourdough this morning, which gives me the necessary energy and encouraging thought that I am back to healthy life-style.
My kefir grains are doing just fine and my sourdough starter is raising.
I have not got any negative news or annoying emails just yet and I am very grateful for this.
I appreciate this opportunity to just relax and give my mind and body a break.
I am excited for being free this evening and tomorrow and all the things I can do with my time.
And more importantly, I am happy to be with myself and reflecting on life and my life, which was much needed. Like this morning, I woke up with the thought that one day I would cease to be and whether what I was stressing myself about at work or at life would worth it. The answer is no. There are so many other important things to do or pay attention to. Time is given and passes pretty quickly. Life is bigger than what I have been focusing on lately. Loved ones and our own well-being and happiness are the most important thing. So much stress and its negative effects on body and mind are foolish. It is time to have a much wider look at life as a whole and re-adjust the priorities and plans. I have not got much of an idea about what they would be, but I am grateful that I have the metal sanity and clarity at least for this moment to even think about this. 
Routine is good my friends.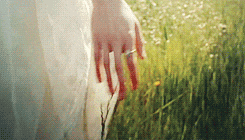 —————————-