I have come across a horoscope on the internet today. I do not believe in horoscope or estimating future. So my relationship with horoscopes is quite rejecting. But I could not help but read this one, which ended with the phrase "less is more".
It is talking about not only physical but also mental clutter. I am good at keeping my home minimally cluttered. But, how about my mental clutter?
I am guilty of mental clutter that often drags me down.
I tried many times in the past to effectively block this mental negativity. Exercise is good, reading an exciting book is good, making plans is good, working is good.
I work big time, especially nowadays, but it is actually a resource for the mental clutter. So what do I do?
While quitting my job crosses my mind, logically I do not want to do this. I have commitments for the next 3 years, so it is out of question. Plus, I have no better alternative right now, so it is not a feasible option.
Then, what is my solution?
I do not know but a break and de-stressing would be awesome. Timing could not be better – I am going away for a couple of days for a business trip. This will give me much needed break from office. But it will not be a permanent solution – as soon as I returned back, I will find myself in the same stressful and on-the-edge situation. 
Removing negative people from my life would be a good option to tackle. I have a friend and colleague who is quite negative and constantly complaining about the work and other colleagues. As a good friend and senior colleague, I listen. I have been listening to for years now, and I cannot take it anymore. Time to keep my distance….
Setting a time aside to meditate each day would be an amazing thing to do. If done properly, this "doing nothing" state always made me feel better and more optimistic.
And being grateful for my job. Just yesterday I realized that I had missed to be grateful for my job….. There are so many things to be grateful for it. I make a living thanks to my job. I am a part of a big organization and train young professionals thanks to it. I have benefits and vacation time thanks to it. I save and invest for my future thanks to it. I have a place in my community thanks to it. 
There are countless things to be grateful for my job.
I think remembering these will help make this difficult times turn around.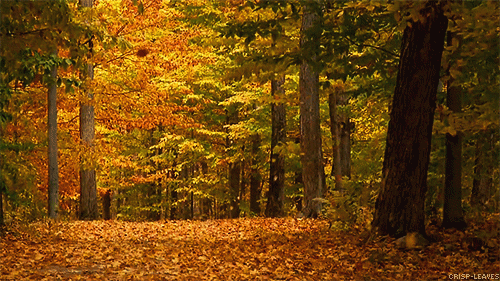 ————————————-
gif by:https://giphy.com/gifs/september-autumn-autumnseptember-lsdCAEMPB274c;