We are looking at a lovely Saturday again and I cannot help but take my time to enjoy my coffee and the hope that the day may bring 🙂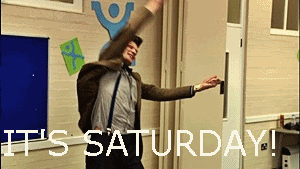 I woke up early today which helps with my "taking time" routine. When there are enough hours in front of us, it is easier to relax, is it not?
I have a number of things to do today and I was thinking whether having lots of things to do is a good or a not-so-good idea. At one hand it helps me with boredom (what am I gonna do if there is nothing scheduled?) and on the hand hand it also makes me feel like rushing to start and complete things. Good kind o f stress? I will leave it to you to decide.
Our weather forecast says that we will have a snow storm or something like this today. Canada has been embracing an early winter the way I know and I am not surprised that our shoveling season will be open as of today. Nevertheless, I keep thinking that we would usually not get snow until after January, except last year we have had a couple of snow days in December. I got to remember that through a post of mine from last year – how wonderful that is? Our blogs are serving as a great memory books for us. At least for me. What a magnificent tool.
———————————————————————-
I think I just completed 3 years with this blog. What a great evolution I have had; I wrote poems, short stories, ranted, shared great news, reflected a lot, started bread, pickle, and jam adventures all in front of your eyes. I have also got to know some of you through your posts and interactions at the comments area. I learnt, I got inspired to change/improve, and I laughed and sometimes I cried with you. Virtual communities exist and change us in many ways.
————————————————————————-
Now it is time for me to start cleaning the home and hopefully start the pickling and jamming 🙂 I will be trying strawberry marmalade today from frozen fruits and I cannot wait to see how it will turn out 🙂 What else to expect from this snow day?
Have a great Saturday everyone! 🙂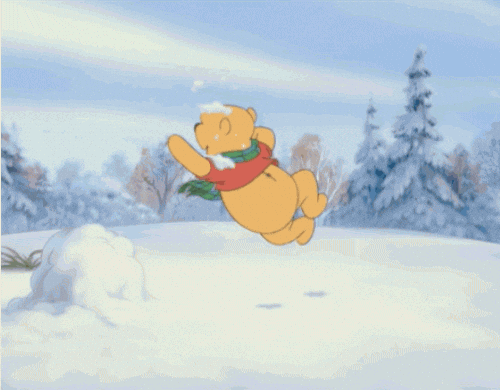 —————————————–
gifs by:https://giphy.com/gifs/disney-animation-animated-gif-winnie-the-pooh-6Jgoyu5xFB5yE;https://giphy.com/gifs/happy-cute-friends-3ohhwkEl6OLXqn7mms;https://giphy.com/gifs/mWrXc8R1CJQxq