My recent bout of feeling anxious and down has several causes I can think of. One of them is the re-prioritization of extensive work in the last 7 months of my life; I worked day and night and with great intensity. I have undertaken new roles, new projects, and faced lots of issues to deal with. I have been trying to grow and get stronger professionally. That meant giving my own emotional and physical health a lower priority and some parts of the jobs the same.
Right now what I am feeling is lack of control over my work and personal life. My mind keeps presenting me scenarios of negative outcomes, one being failure. Anxiety I am feeling is real.
I find some level of serenity by facing the issues, realizing what happened and why happened, and getting back to my past experience to predict for the future. My issues are the ongoing neglect on the other parts of my professional and personal life that if not handled soon can create negative outcomes; the reason they have happened is because of the toxic and negative work environment that pushed me to work at a high level continuously and the need to deal with this stress with unhealthy habits or food; and my past experiences tell me that this too will pass if I handle things well now, re-prioritize things in my life, be kind to myself, and the anxiety I feel is often an alarming but useful reminder of these changes.
I may be a control freak and I have no shame in telling this. My job requires a good deal of control for a high quality work, so maybe I am well cut for it. Maybe it makes me this way – who knows?
It is well known that in my line of work, there are many pressures that we need to deal; internal or external. Nothing new to me. I will take one thing at a time. Some things need to be dropped. Other things need to be started. I cannot prioritize my personal life yet, but I will start with controlling the work first (obviously it is very important for me) stating with neglected parts of it, starting tomorrow.
I may also ask for help. My mental health is important to me. If this goes on for a period of time, I will be speaking to a doctor.
In the middle of all of these reflections, I keep wondering how that life-work balance works for everyone.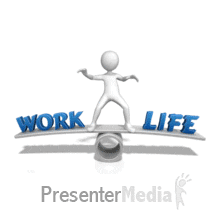 —————————
gif by:https://giphy.com/gifs/life-3EAGWsRjSzb2M