Is change possible?
Improvement is, but change – I am not sure.
Technically an improvement would also mean a change in something. But changing directions into an entirely different area requires more courage or some enforcement, do you not think?
After the nerve-frying episode yesterday, I am looking for job opportunities. Not that I am very interested in leaving my post right now (I have commitments for another 2 years), but I like having the option and seeing what is available out there. It gives me some kind of hope, some kind of fresh look at my life. Most importantly, it tells me that I am free.
Freedom and freedom of choice are so important. After all, if we cannot have some freedom or control over the manageable/changeable aspects of our lives, what is it about? Tell me.
Some may argue that we have limitless capacity and opportunities. I would like to think so too, but it is hard to make it an objective reality for me.
Middle age crisis may be a real thing. I have always loved what I have done until I the last few years when it started to become more toxic – obligations, responsibility, and demoralization are all too much, too burdening. I am capable of doing a lot of things, but the constant criticism and disapproval of our work or ideas make it hard to keep going. Appreciation is a great motivator and a great keeper of self-confidence. I like it here. I try to perk myself up by looking at the work I have done – it is a beautiful experience and I can objectively see that I have done a lot. This gives me at least a momentarily satisfaction and joy. But the weight of the negativity is always heavier than the positive sides.
At one hand, I fell like a failure, and on the other hand, I know that I am better than this and with the same effort, care, and energy, in a different setting I can do much more. I am thorn between accepting the status quo and changing in a way to find myself again….
Finding myself.. What a beautiful thing.. Also sad – why did I lose myself at the first place? How did I end up in this situation?
Is it a risk or an adventure to change my current work place and career? Will I have similar problems in my next place and position? Is there something wrong with me? If so, I am pretty much guaranteed to have similar experiences in the next phases of my life.
This might be one of the reasons that I still am not writing my resignation letter. I am in the process of understanding myself and figuring out whether I can do better in another place? Sometimes, some cuts are deep and the callus is hard to remove. I am looking at my inner callus and seeing what it is like. I may not like, but every experience, good or bad, help me figure it out. This is one of the silent inner wisdom I know is there. It helps me keep going.
I also know rationally that the future is brighter than this. I know everything, whatever is happening at my work place, is making me one step closer to my future self. I am very hopeful about my future and my future self. Maybe all of these are the signs that tells me this status quo is not the best for me and there is a much better future for me. However burdening these days may be, maybe these burdens are actually telling me that it is time to leave this and open a new route in my life. A new route which will be brighter, healthier, and full of opportunities and joy that I have forgotten I am entitled too.
It is strange that I am actually hopeful about the future….. But I am. I am not happy here but I fully trust the future. I may not know what to do so and how, but I know I will figure out.
Future days will tell.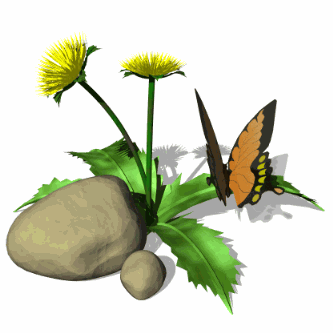 —————————————
gifs by:https://giphy.com/gifs/hope-springs-Yc5ZHqW64LkFW