I have not written in a while.
I have a number posts started and then halted. They did not feel genuine enough. As if, what ever I would write would be just an automatic statement rather than me speaking. Who needs the dry facts and reports? Nobody. But we need conversations.
That is right.
Lots happened since I last posted here. Some good, some not so much, some just meh. Overall, I could say there are positive progress in how I manage things.
For one; I started to lightly delegate the tasks that I am not even supposed to do, but end up on my shoulder anyhow. Very, very light improvement, but quite significant. It feels right and I am happy with it.
Two; I did not work this past weekend, which is again amazing. I rather wanted to shop, see other places, and do things that excite me. Well done.
Three; I did get a professional award, which felt quite good! It is an international award which makes it extra sweet. I feel confident. Much confident and this is so well deserved.
Four; I realized that as long as I continue to react to, rather than manage or just ignore emotionally, the adversaries, I will find myself in the same stressed or over-whelmed state. So, I am head-butting some small challenges, rather than avoiding them. Maybe I will get de-sensitized. Maybe I will get crazy. But maybe I will just float with the situation while also making realistic decisions and taking realistic steps. We will see. This is a classical getting out of the comfort zone trial….
Fifth: I continue to be mortified by death and my own aging. Fearing death has been a recurring theme since my dad passed away. I do not want to die, as I do not know what it feels like, whether I would have strong regrets. Not having the people, or coffee, or plants, or anything else that I in fact love around myself… This feels like horrible to me…. Even though billion and billion of people and animals have experienced this since the dawn of times. I also feel like I have wasted my life as I am now close to 50 and my hair is silver gray. Somethings cannot be done anymore. Some looks cannot be had. There are regrets. There are "what is it that I am missing today?" feelings. This one will require me some reflection and acceptance…..
Death anxiety? Middle age crisis?
Both are real.
So, let's honour this sweet moment of life and peaceful evening.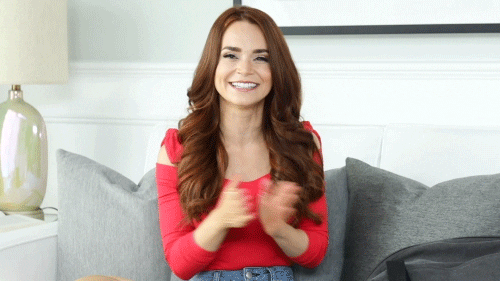 ——————————————-
gif by:https://giphy.com/gifs/RosannaPansino-love-happy-fBJHoHTNJWvESzcKQn