I just returned back from a family visit – it was great!
I found a chance to see my family and friends, and I have had a great time. Food, conversations, and visited places were all awesome. I am glad I have done this trip!
I also found a chance to stay away from work, especially in the last half of the vacation. I did not access and respond to emails, which was a blessing! I like this improvement in my approach to work.
My work-induced stress levels were down to zero as soon as I stepped on the plane. I still feel positive and relax. I hope to be able to respond to work related feelings and pressures better. I want to convince myself that I can do this.
One of the best things about having a break from the routine and engage in activities and thoughts that are different than what I usually have (mostly work related issues) is that it is a good opportunity to formulate new plans to remove the negativity of the past activities and have a chance to improve things that do not go so well. Today is a good day to do these:
Aims related to personal life:
1. Going back to frugal and abundant life-style.
I have been quite successful with this a couple of years back and then I broke it with junk food and can-fare expenses… I want to go back to that as of today.
My specific aims are:
to spend no more than 100 bucks a week on grocery and other needs (cleaning products, personal care products, etc.). This does not include medication and health-care related expenses (e.g. physiotherapy)
to utilize what I already have (dried food, frozen food, etc) to reduce my food cost, while not sacrificing from healthy and diverse food
to have another shopping freeze for flower pots, shoes/clothes, books (occasional ones are okay) and furniture
to keep all other frugal activities I already have (e.g. use of coupons/discounts, points, etc.) to maximize the value of my money
not to make any pre-payments unless an unexpected sum of money finds my way. This is to ensure that my chequing account will remain at a healthy level. I feel quite strongly about this because when it dips, first I pay extra money to the bank each month, and second, it makes me feel like I am in a financial crisis – not a great feeling
to eat the food that I have in the freezer and pantry (I have a lot of dried legumes/beans/rice that are waiting to be enjoyed)
to save around 7K bucks till December
to make a prepayment in December with the money I will save till then while also keeping around 5K in my chequeing account. This is an ambitious but doable aim. I feel like this will give me the best motivation to move forward and keep my frugal spending habits.
2. Having a healthier body and weight
I have gained quite a bit of weight this year and its negative effects on my health were noticeable during my vacation: my feet ached a lot, my back gave me trouble (twice I have had my back pain/sciatica – they were minor compared to last year, but still I did not like having two episodes in a short time…).
I am aware of two reasons as to why I have gained weight this year: I did not walk as much as I did in the past years (I used to walk from office everyday – rain or shine) and I ate quite unhealthy food (pizzas and prepared food…). I still have two boxes of frozen pizza and some frozen, pre-made dinners in my freezer. I will consume them as well but with the understanding that my priority will be not to purchase them anymore so that I can eat better.
Thus, my specific aims are:
not to buy any pizzas or other prepared meals
to eat at least 6 different food (veggies, fruits, or dried food) every week
to cook meals at least 3 nights a week (I often consume them in two-three days)
to eat apples everyday at the office and to continue to eat carrots and radishes that I love so much (for some reason, these veggies made me feel much better and help me lose weight at the same time)
whenever feasible, to walk in the morning to office and in the afternoon from the office (this will help me feel great, lose weight, and also save from the transportation – win-win situation!)
to shop at the farmers' market to have fresh local and affordable food
to keep take my calcium supplements and drink milk to keep my bones healthy
to re-start doing my back exercises to help strengthen my abs and my back muscles
to do light weight-lifting at home to keep my muscles and my bones healthy and strong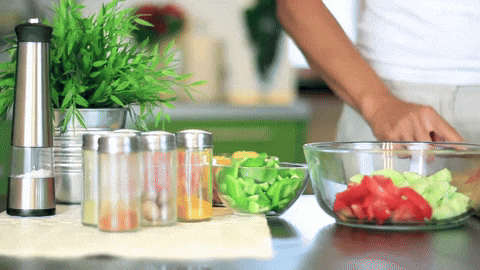 3. Heaving a healthier mind and higher quality of life
I wish not to have stress and anxiety to my best anymore…. Work-related stress, sleep problems, and problems related to relations with the colleagues have hit the ceiling last couple of years… I am better at managing my anxiety by means of the worry journal exercise. But in terms of stress management I have not been much successful.
Hence, my specific aims are:
to walk everyday, to eat a healthier diet, and to exercise whenever I can find a chance to provide myself a healthier, nourishing way of life
to rest everyday. This I noticed is quite important for my stress levels. Whenever I am tired, I noticed I feel more pressurized and over-react as a result
to not access the emails in the evenings and the weekends, unless I have a good reason to do so
to take things a little bit lighter and not to react to problems when I am anxious or panicky
to trust the life and people around me a little bit more
to stop thinking that I am the only person who can do things well and on time. This is one of the main reasons that I feel resentment towards people I work with. Often times I have a good reason to think that the work is not done well and corrections/my involvement is needed. However, this also makes me over-work and over-stressed… Perhaps it is time to lower my standards without harming the quality of the work. I can also take it easy with relations. I can be more tolerant and less assuming… (wish me luck with this one. It is hard…. but I must do this)
to make it priority to feel calm at the office
to feel confident that I have solved many issues in the past and I can do so now and in the future as well. I must remind myself this everyday, especially when I face of an issue
to integrate a new walking route or an activity in my life over time – whether this would be going to theaters/shows, visiting a cafe on a Saturday morning, or reading about an entirely new topic does not matter. Something useful and enjoyable!
to continue to read my daily affirmations first thing in the morning to set my intentions for the day for the better
For example:
I am calm and can take care of any of the work-related issues easily
I am confident and successful
I have great work-relationships with everyone I see today
I am known by my high quality and meticulous work and I am respected for these
I am kind to everyone I meet today, especially, myself
I have time to do my work
Today has all the opportunities and beauties I may need
I welcome and appreciate the opportunities life can offer me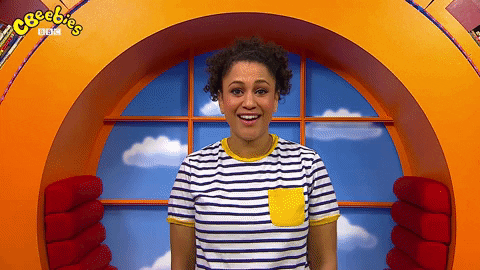 Have a great Sunday everyone!
—————————————————————————————————————————————–
gifs by: https://giphy.com/gifs/donnathomas-rodgers-fun-days-of-the-week-in-sun-WdlsNJ10HDp7DNfMRd;https://giphy.com/gifs/CBeebiesHQ-cbeebies-presenters-cbeebiespresenters-8BkIs96btJryzkSEg9;https://giphy.com/gifs/xyngular-healthy-eating-1Zp0u0KQFMWr9XMUNR;https://giphy.com/gifs/excited-buffy-the-vampire-slayer-12TKVISdJ4gIJa