I have been organizing a professional event in the last while. The amount of time and nerves I spend on it is HUGE. I mean, really huge. Only someone like me who is interested in, determined to deliver, and not giving up easily can go through this without throwing the idea out of the window. Or, a few people. Well, come to think about it, getting rid of the idea is much better and suitable to my character….
Anyways.
You have got the idea that I was furious at one point.
This was because three people have tried to treat me like a door mat along the way. One of them repeatedly showed rudeness including throwing documents almost to my face; another one jokingly said that they will sue me if one of the pieces we work together on was not selected (or something like that), and yet another one decided to change a part of the event without asking me and yelled at me when I asked about it and objected to their plans that somehow put me at risk as the organizer of the event.
In all cases, I did something I am proud and surprised of, and showed reactions in a logical and cool way. In two out of three cases, I have got an apology. Not that this meant anything – it did not. Anyways. In all cases I did see that I can stand up for myself if the situation arises (honestly I do not get to experience this kind of shit and mistreatment often). But most importantly, this is how one loses respect for others.
I do not care about these people anymore, not more than just any other human being (they used to be close/respected colleagues).
Next time, I am sure I will be less willing to listen to them or speak to them.
I really do not care about their behavior and their problem.
I move on with my chin naturally lifted up without any effort….. (this is beautiful).
I just wished they did not go around and identify yet another good soul to mistreat.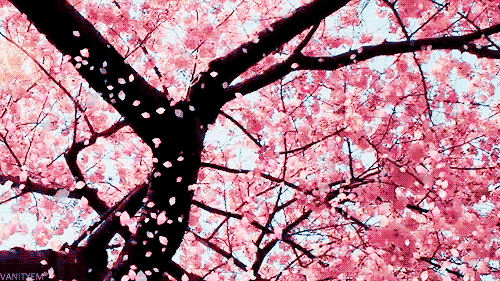 ———————————————————————————————————-
gifs by:https://giphy.com/gifs/editingandlayout-118BgDvP27VbSo;https://giphy.com/gifs/flowers-spring-6vg3kRY0Jk3Go