I have been very fond of my friends and teachers/mentors and every Dec 31st, I would send a short but personalized email to each one of them to express good wishes for the coming year.
I stopped doing this last year. Last year I wanted to see who would email me before I email them. Only one friend of mine and a previous mentor of mine did this. These people deserve the best.
I was frustrated with the rest and this year too I am not going to send my traditional happy new years emails. I want to see who would take their time, remember me, and send me good vibes. I am not very hopeful, but who knows maybe one or two people will be doing it. If not, my motto will be "Let's declutter that part of life, too".
The other two, on the other hand, have been emailed or will be emailed tonite. They have a special place in my heart.
And to you all out there, I do not know you personally but I am extending what I would say to my family – Happy New Year! May 2018 be an exceptional year with lots of positive vibes, memories, and experiences. Live it to the end and live it to the fullest!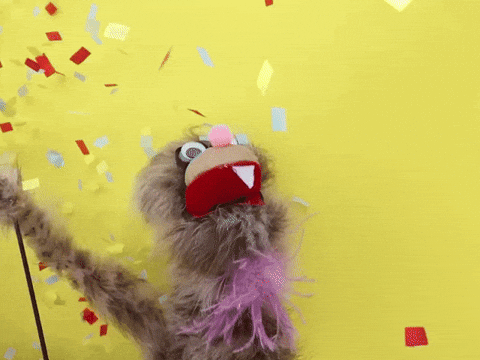 ———————————————
gif by:https://giphy.com/gifs/hazelnutblvd-puppet-hazelnut-blvd-l46CvRFB1GqPYAOis