Happy Sunday everyone 🙂 Wherever you are, I hope you are having a great day, joy, hope, safety, and anything else your heart may desire.
Happy father`s day too! Those fathers who have been great to their kids and families – you should be proud of yourself. Hope you are having a great day too.
I am having a rather quiet Sunday.
When compared to yesterday this is an excellent change I must say. So how was my Saturday? First of all, I prepared my first sourdough with beet and we shall see how that will develop this afternoon when I bake it (proving now). I also did quite a bit of shopping yesterday: as usual I went to a store 10 min away to purchase milk. And then to another one 25 min away (on foot) to purchase yogurt that was on sale; I consume them quite frequently so I was happy to get them yesterday. Also, weather was so nice (around 20C, which is Summer! for us here) that walking and being outside felt like I was on vacation somewhere exotic or something 🙂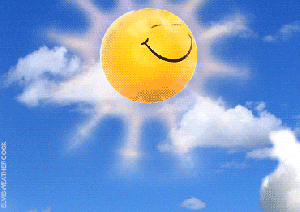 Then, as if all these walking was not enough, I decided to walk (~1 hour each way) to a shopping mall, having a hair cut along the way and checking two thrift stores for pitchers. Well, at the end I did not find anything I really needed, so I also checked a department store. I found a pitcher but honestly it did not give me any joy, so I decided to leave it there (even thought it was affordable and do the job). I am glad I have done this because I checked another nearby store and guess what? I found the loveliest pitcher just like I wanted: affordable (and on sale), large enough to take all the kefir I produce (around 3 liters – I plan to collect a couple of days' produce and store in the fridge), with a large neck/lid (so that cleaning inside is easy – kefir usually leaves it fat marks on glass quite easily), and the lid is adjustable so that you can tighten it up or loose as you wish (which is critical while dealing with kefir, because grains produce gas which needs to escape the container otherwise it can explode)! How happy I was with that purchase? Very 🙂 That is a great feeling.
When I reached back home it was already past 7 pm and my legs were just aching. I think I walked around 3 hours yesterday. I know I could stretch and relieve some of the muscle tension in my legs yesterday but I was too lazy to do this and rather I slept over it and now I am feeling much better. 
So, what are my plans for today? I am taking it light today. I have an interesting sourdough loaf to bake, family to talk to, some laundry to do, and some work to seriously think about. I can also work on the yard and clean the weed up.
And, I can always enjoy my coffee and reading 🙂
Have a great Sunday friends 🙂
gifs by:https://giphy.com/gifs/books-dLkX3ylQ2WIhy;https://giphy.com/gifs/happy-happiness-gif-zxZcQLCWjgNAk;https://giphy.com/gifs/sunny-HvYdoLbPqSdNu