I am listening to a song from a few decades back. It is beautiful.
A part of the lyric says something like this " do not let anyone to see you, before I do see you". 
This kind of words affects me romantically and quite deeply. The pain and fear of losing the loved one, the innocent jealousy, the sincere admission of all of these raw feelings and only for our loved one.
Love is a great thing, my friends.
It literally gave me wings once. Joy. Zest for life. A hint of purpose. A different world. A different life. A different me.
I miss these feelings.
The only thing I could not experience was jealousy.
I have never been jealous of my loved ones. Why is that, I wonder. Was I unafraid of losing them, did I not love them, or did I just not have them at the first place?
Hard for me to know.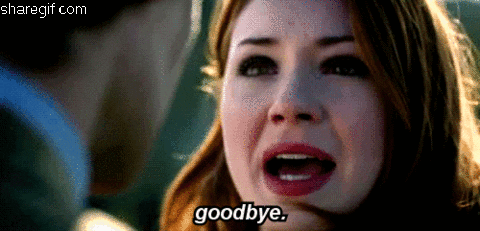 ————————–
gif by:https://giphy.com/gifs/say-goodbye-DMcw6ORJNchCU