Since July I have had all the excuses (rightfully mostly, but still excuses) to spend money and pamper myself; take the cab, buy and eat junk food, etc.
I was sorry for leaving my wonderful frugal life style, but at the same time I also enjoyed spending money. I always thought the next week, the next day, after this deadline or the other I would comeback to my regular budget. And sometimes I have done this, too. But only transiently.
Yesterday it finally occurred to me that I could not save enough to make an extra 5K pre-payment to my mortgage by the end of December…. I have planned for this for a year….It was a sad moment….
It still is……
———————————————-
So, I asked myself;
Well, how much can I pay?
3K at most and this is if I stop spending on unnecessary things and start being frugal right away. 
And how do I enforce this?
By making 2K as a pre-payment right away.
Now I have no extra cash in my chequing account – I cannot spend money.
🙂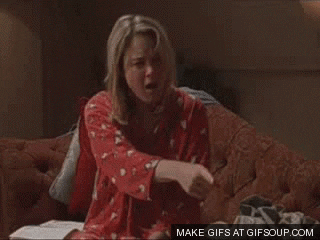 ————————————————
gif by:https://giphy.com/gifs/myself-OIz0TDfY2H160