I continue to feed positive messages to my mind right before going to sleep or when I wake up during the night. Last night the phrase that came to my mind and repeated many times was "I am lucky".
I am lucky to be given a life. I am lucky to be alive. I am lucky to have every material I need.
There is a house with a little yard on my path to office. A couple of months ago I saw men dumping soil on it. Then little things sprouted out of the soil, which turned out to be clover. They grew incredibly well and are now around 10 cms. I love looking at that yard while walking.
Today I saw one with four leaves!
It was huge 🙂 
I was amazed and deeply amused.
Am I lucky or what? 🙂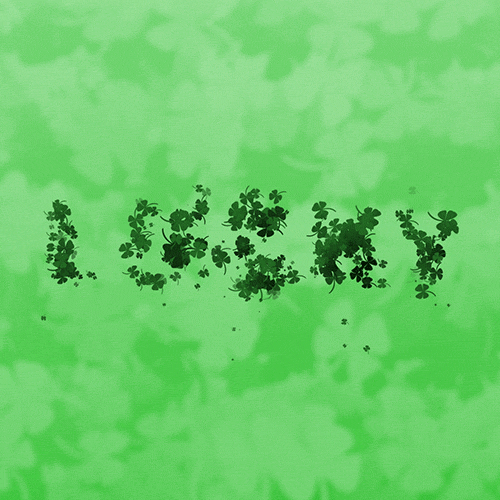 ————————————————-
gif by:https://giphy.com/gifs/lucky-luck-good-xThuW1VhsD5J6cJD4k