I am starting my 11 days staycation as of this evening. I am not overly enthusiastic, but grateful for this nevertheless. You know I chose to take these days off to actually focus on my own work (not on others' like my team members) and to do some work needed at home, such as decluttering, too. Everybody needs a break every once a while.
Interestingly I am feeling kinda sick as of this afternoon. I am not sure what triggered this but I was attending two meetings/presentations this afternoon back to back, and I realized my heart was kind of racing (or the feeling I have had was that, because the physical heart was working just fine – I checked my heart rate), I was feeling down, tired, and worn and torn all of a sudden….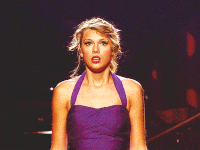 I felt like something really bad happened to a loved one of mine (my mom came to me my mind; since I did not get any bad news yet I am assuming this feeling was not real….how could it be real, by the way? Am I  psychic now?? That being said I had felt something at around the time that my dad had passed away.. it is scary.. anyways).
It was like I was having a heavy anxious state or depressive mood. I could not solve it, but I did not like it either. But then years of life experience taught me not to resist but take it as it is and go home and make yourself chicken noodle soup. That is exactly what I have done. I believe in its healing properties – there is something unknown and great about the smell and taste of chicken noodle soup….
When I came to my senses, I thought that perhaps I am feeling down because I have been feeling kind of excited lately. The facts that I have re-arranged the furniture and created a much better living space and found some great stuff at the thrift stores that excited me, I wonder whether this is a way of my mind and body saying "enough is enough, let's go back to regular". Maybe subconsciously I realize that my joy and happiness is not hidden in these material things, but is rather internal and this is what I must be looking for. And I think the timing supports this idea because now I actually have time to "reflect" on my life. What are the things that I want? How do I attain them? What is important for me? Is my life really working for me? Do I work well for my life in turn? When and how will I fall in love? Will I leave here? And if so, when?
These are serious questions I must address. No wonder that I have had a little anxiety today..
These experiences reminded me two things:
1) I am scared of being bipolar because sometime after being excited about some good stuff going on in my life, I lose my interest in them (or the excitement they give me). I know that clinically this does not make me affected by bipolar disease, but I cannot not keep thinking about this elation followed by so-felt down experiences.
2) I knew someone that I cared a lot about who had a heart condition. He would go extra miles, 1,000 of miles, to not get excited… he would say the racing heart symptoms that he was experiencing at those times were too painful, too scary.. Poor guy. Like myself, he could not live his life to its full potential. I at least have a chance still… I want to take advantage of this and find my true call. What is it? Where is it? How am I gonna identify and reach it?
Important questions for me to deal with…
—————————————–
gifs by:https://giphy.com/gifs/anxious-ExTvY0izaqdk4;