The second day in the row that I am not working. I like this break.
I started watching the Black List on Netflix and I am really enjoying it. I did the mistake of looking for some information about the plots – it really downs the excitement. So a mental note to not do that for future episodes/other shows.
I went to Shoppers today. I had difficulty finding liquid hand soap at Sobeys – my regular store. While I meant to limit my visits to crowded places, I thought it was a good idea to visit Shoppers and get other personal care and cleaning products at the same time. I went there early,  waited in the line to get in, and got in together with around 40-50 other customers.
They counted the people at the entrance, which tells me that they allow for a certain number of individuals all at the same time. But I still thought it was crowded. Some people do observe 6 feet distance, many do not. So, it is really up to you protect yourself in such environment. I put on disposable gloves and mask on the entire time. They give you some sort of peace, but it is also uncomfortable to have something on your face. Alas. Shopping my friends, which was fun in the past, is now a hurdle and risky business.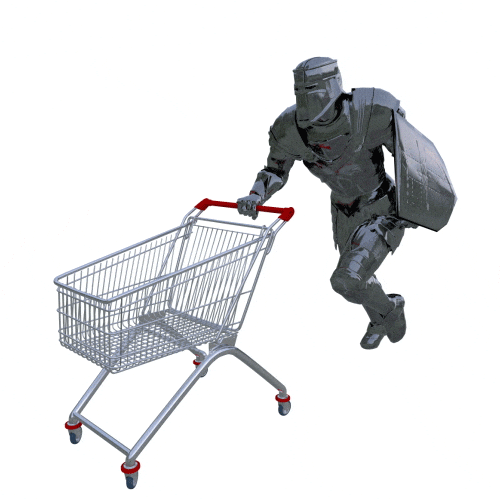 Nevertheless, I am grateful for the eggs I purchased, hand soap, hand creams, and facial tissues. I feel like I have no cleaning or personal care products that I need for at least 3 months. This feels good.
gifs by:https://giphy.com/gifs/animated-gif-3d-animation-nKERd2uhn8hhe