Our storm continues with heavy rain, rather than snow, and with high winds. It has been a wet, cold, gray, and miserable day, but luckily not a snow-day. I worked whole day at the office and one of my co-workers gave me a ride back home. What else do I want from such a stormy day? Maybe a cup of tea 🙂
I am determined to try to sew a collar again this weekend and start a new blouse project. It is the collars that screw everything most – once I do achieve sewing one acceptable prototype, I know I can keep progressing….. But  there were three trials so far and all were fails. I know I should be more patient and keep going. Eventually I will know how to best handle it. After all, there are so many people who can do a collar. Is there any particular reason why I cannot make it?
I did not think so.
Confidence and determinism are rare traits sometimes.
I have watched a number of youtube videos. There are many different ways to sew a neck line. I can do this! 
———————————–
I have not posted my "weekly budget check" this week. It has been similar to previous weeks where I saved by shopping items/grocery on sale, minimizing anything else. The only difference was that this week every morning I have taken the cab to the office. This was partly because of the bad weather and partly because of my need to feel good about myself. For some reason, I am not sorry. Perhaps one or two days I could rather take the bus, but in the other days taking the cab was the right decision. That is why I am not sorry. And the fact  that money is not everything. And the fact that it is okay to prioritize comfort every once a while 🙂
I wonder what the future years will bring. If our economy was not this bad, in the coming years we would expect to get salary increases. This would be nice and help me to make further plans to pay the mortgage off. I have a little increase coming in April, for which I am grateful. But knowing that our salaries will probably not increase, in contrast, may even be reduced after that, I am feeling disappointed.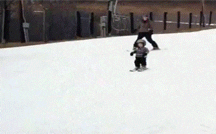 The other day I was thinking: what other expense I can reduce in my life? How can I get more income? One of the options is to get a roommate – but this will not happen without sacrificing my comfort and freedom. I wish I had a basement apartment where I could rent. At least that would feel like some kind of freedom. But in terms of the expenses, I cannot cut my cable-phone-internet combo; I sure can walk more frequently to office once the weather becomes more permissive; I cannot sacrifice from my grocery and food any further. None of these can happen without reducing the quality of my life or my life style. I can reduce the expenses related to my social life, but hey it is already not too much. So what do I do?
Nothing much. Cherish what I could achieve so much, aim to save as much as possible (possible is a great word here) while also enjoy my life. That is pretty much it.
2017 has been the leanest year in terms of my spending so far. Since it is March 31st, I thought it would be a good idea to check my finances. I usually do this at the end of each year, but it is good to know how I am doing in terms of budgeted categories.
Notable financial accomplishments/facts are as follows: 
1. I am spending much less money this year than before
2. I am walking in the mornings whenever I can – the first time in winter this year (well, okay this is not completely a financial achievement, but an important change in my life this year – so I will keep it in the list 🙂 )
3. I have made an effort to consume the food in my pantry and freezer and it worked really good for me
4. I started to make mortgage prepayments this year and it has been going well. I am more motivated than ever to keep saving, however  little it can be, and use it to make a pre-payment
5. My weekly allowance (of $120) has never been over-spent so far and I am constantly saving in my fund funds (these are the funds left from the weekly allowance). If it continues like this I will have an extra $2,000 – 2,500 at the end of the year in my fun funds account. This is additional to what I predicted that I could save this year. Maybe I will use it for my enjoyment, or maybe I will use it to invest/pay mortgage. We shall see 🙂
6. Of $6,000 funds budgeted for socials, personal care and cleaning products, hobbies, medications and other health-related expenses, gifts, and all expenses other than my weekly allowance, I spent around $1,000 so far. Considering that it is the 1/4th of the year so far, this number is good. I should keep going frugal in these areas, as I happen to shop a lot during the November-December to take advantage of the sales. I hope to keep within this budgeted amount this year.
7.  My chequing account is healthy, above $0, and as usual, I continue to contribute to my RRSP and TFSA investments biweekly. The only thing is that despite all the frugal life-style, regular savings to improve the chequing account has been quite difficult (because of the increased tax, pension contributions, and mortgage payments) compared to the last year. Nevertheless, since it is in a good shape, I am grateful for whatever I can do and I am determined to keep going.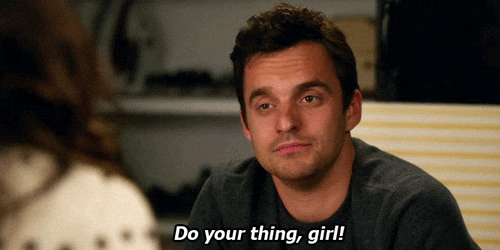 gifs by:https://giphy.com/gifs/RsJoYFAUiuk00;https://giphy.com/gifs/fox-intl-channels-gr-new-girl-xT0GqKmLJHHumgdHHi