The morning went well, but I lost my hope for success in the afternoon again. Being a naturally skeptical and highly critical person, especially towards her own, I am not surprised with this.
I work, work, and work, and only a small fraction of it goes into "recognize me" bin. All these efforts, careful and meticulous work, time, energy, and deals with stress I put into this work seem to wash away and bring me from all the way bottom to all the way top, the feeling of being inadequate. Its pain and heaviness are inescapable.
I wish I could retire. I do not want to say that I wish I was old enough to retire – I have a life to enjoy and explore still. I want to fully immerse in it before it becomes too late to do whatever I can do with my healthy and able body and mind. But nothing makes me feel more remorseful of having only a little amount of money saved, which prevents me from even thinking about retirement.
They say education is great and a must, and what an education I have had. I have got a PhD degree, worked in four different countries, did countless of interesting work. Yet it was not only after 36 that I could get a job with benefits (including pension plan) and only after 38 that I have got a job with a decent salary. I want to ask; where is all my knowledge, skills, and experience now? Obviously while my efforts, tears and sweat have benefited many organizations, countries, and people (for which I am actually happy), here I am at mid-40s struggling with the idea of leaving a job that constantly makes me feel low, stressed, and unappreciated. Where are the benefits of all my education and capabilities when it comes to me?
Low self-esteem should be broken by all means; nobody is as "low" as one can think. I cannot do this in my case, however. This has been like this for years, fueled by my current position. I competed with many talented individuals to come all the way here and here at this position I am not capable of going any further. I cannot blame others or the conditions, but I cannot blame myself, either. I gave my best and countless numbers of hours and brain cells to this work over the many years. I cannot take this feeling anymore.
I want to believe that even without attaining the level of success I wish for myself, I still can and do great work. I know many people at my position going through the same struggle, and even performing less than me. Yet, they are good at standing, talking, and walking tall, in contrast to me. My own hardship on myself, my own expectations from myself, and my own frustration are the ones that drag me down in my own eyes and then in others'. I sometimes think that this job is more about mental stamina and confidence, however false it can be, than having the capabilities, skills, and excitement for creativity, quality, and effective work. I lack that stamina. 
I once had told another colleagues of mine at administrative level that I was more of a manager than a leader; I get things done. He was understanding and said that "….a leader is great, but a manager is even greater. Leaders open the way and develop the ideas, vision. Managers are the ones that make it reality…." How great is that?
I am affected by the lack of effective leaders at my organization as well as the lack of transparency, trust, and presence of lots and lots of silos. I need a leader that can open the way for me and provide me with better resources so that I can soar. Yet, nauseating truth is that I am supposed to be a leader of myself and do all of these. Nobody is going to care about my conditions, needs, or improving my morale. It is all on me.
I wish I could just stop resisting this frustration and accept myself as a failure to find some kind of peace and perhaps identify new paths to explore and move forward, but I am not capable of doing this. I have either a competitive nature that I am not consciously aware of, some kind of hope that does not go away and keep pulsing in my mind, or I am in fact better than I think I am. Not necessarily awesome, but just better. Whatever the reason for not accepting myself as a failure is, I am not sure whether I am grateful or not. What I know is that my time did not arrive yet, so I will keep going, even under harsher conditions. Eventually I will figure out how to make "lemonade".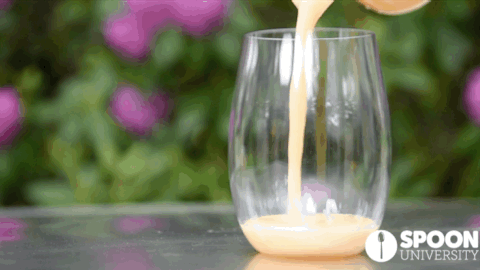 —————————————-
gif by:https://giphy.com/gifs/lemonade-5iwNC4HSKztfy