I have not posted in this category lately mostly because I have been spending a lot of money lately.
I am saddened somehow (but not fully) by the fact that I over-spent my weekly allowance ($120) in the last two weeks for the first time since the new year. The total for two weeks is around $400….In addition, I have had my hair done for over 200 bucks and made some expenses for a social gathering. I am not sorry for the social's expenses, somehow pissed about the hair dresser's fee but I am ready to forget this for now, and it is my own careless expenses that bother me most.
I made these expenses to feel better about myself the last two weeks, which was a rough time. They helped at that time, but it is time that I go back to my regular responsible, waste-free, and frugal self. Noting this here gives me hope and determinism to do this transition. I hope I will not fail in this.
Next week I am officially off and will keep working at home (my "work staycations" are becoming an interesting yet effective habit now…). But I am going to host friends this and the next weekend at home. I am looking forward to these events because I have seen nothing but support and friendship from most of the invitees. The expenses I will make for these dinner parties should not exceed 100 bucks each with some luck.
On the good side, within the last two weeks I have saved $70 from some expenses I was supposed to do, but did not. Also, my "fun funds" accumulation are around $1,230 as of today. These funds are critical for the short Europe visit I will make in October. I am so looking forward to this trip, which will give me some time to focus on my own enjoyment and relaxation. And it could not be possible without the fun funds 🙂 As a reminder, fun funds are those money that I saved from my weekly allowance since the new year. This is at least a successful product of my overall spending and saving adventure 🙂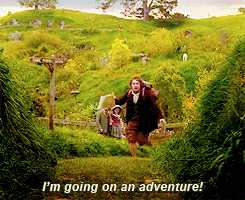 ——————————–
gifs by:https://giphy.com/gifs/party-warning-davin-MOTkF7sT8u2Z2;