It had never really occurred to me why I have chosen such a name for my blog. I could use my name, something that was important or fun for me, or something related to then-focus of my writing, which was poetry.
Just yesterday night it came to me that the life I define as "my life" was a part of life, and more importantly, it was a part of life I keep define based on my "interpretations of what was going on in it".
This was quite strange, because it told me pretty much what every wise person/book was saying – I make what my life is and I am responsible for it. It also said that I was in control of it, I could change and make it better with an intention and a switch in my perspective.
How does this sound?
………………………………..
Having control over my life is very liberating and empowering. It means I am not the victim, but rather the boss and mastermind of my life. I may not change what I do not like, but I sure can change how I interpret or care for them.
Having control also means that I may have so far limited my opportunities unknowingly because I draw the line for what I accept in my life, what I care for, and what I do not have.
What if I choose to have more positive light in my life?
What if I want to take steps to get out of my comfort zone and move up and farther?
What if I want to take more risks and dramatically change things like the work I have, the city I live in, or the way I spend my days?
What if I explore and find out what is more important to me – my current life and the current/future financial stability or moving back to where my family and spending time with them?
What if I leave my fears out of the door and open space for more love, hope, opportunity, and joy?
What is I accept the miracles, self-love, kindness, and being in the moment?
………..
Earth would not shatter, but my life could certainly expand.
I could both change the way I interpret things already in my life and reach out to opportunities, miracles, money, success, recognition, wellness, and happiness available out there further away from the circle I have drawn for my life.
I can be courageous enough to re-evaluate my perspective and expand the circle of life around me with a clear intention, a child's amusing and hopeful attitude, and a little bit effort.
I do not know what these mean for me or whether or when I would start taking the steps. But I am glad that at this middle age of my life, I finally understand myself, my life, and life as a whole better.
It is mine and I draw the lines. I can change these starting now.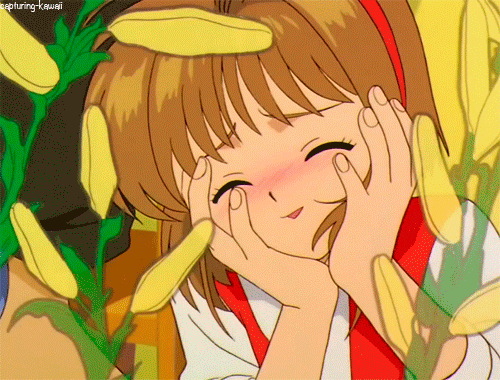 ————————————————
gif by:https://giphy.com/gifs/kawaii-flowers-INlJUYclnafdu