It has been a fine day, my friends. Not spectacular but just fine – I am grateful.
sleeping an hour longer than usual and resting with ease – check
this has been a welcome change in my early bird/short sleep habit. I woke up at around 4-5 am, but was able to go back to sleep or just lie there without feeling stress or dealing with negative thoughts. I have had some peace at last 🙂
treating myself to some baked goods from the coffee shop – check
I usually do not do this, but today was the day that I in fact craved for some comfort food. I am glad I treated myself
engaging in a meeting with an important focus and doing my job – check
don't we all love meetings where we just sit and are expected to nod heads or something? I am not interested in sitting in an environment unless I engage my head and contribute to discussions. This means sometime finding myself in trouble 🙂 but this is okay. I am getting increasingly aware, thanks to this kind of meetings, that I am methodological and would like to see/know the facts before I can make a decision. This is in contrast to many people who I would label as kind of conformist as they just sat there and vote for what the majority or the leader does. Do you see why I said earlier that I sometime find myself in trouble? 🙂
finding out that I had a supporter in that committee – check
one of my colleagues approached me after the meeting and we talked about the dynamics of the meetings, sub-groups that support each other, and how we both fit in it. It was great to have this conversation, as I found myself think more about my own behavior and realize a thing or two. I realized I did not care about the opinions of the other members who would dislike my questioning or comments. I realized also what a positive effect I have had on my colleague now that they felt supported as well. How fresh and how lovely….
gifting a friend of mine with some pots and other stuff – check
my friend has been very generous with me and she gifts me all the time with new plants or with food. Last week she brought me some food, which I enjoyed very much. I thought that I could get her something she was likely to need or use, and I ended up with purchasing a number of lovely pots for her a few days back. She was excited and happy to receive them and seeing this was awesome. Generous people like this person deserves every kindness
getting a ride from another colleague of mine – check
I was so exhausted at noon that I jumped into this opportunity – it was lovely of her to do this. Yet another generous person 🙂
forcing myself to work at home, but finding myself quite un-enthusiastic – check
why would I be ever grateful for this kind of negative experience???
I can tell.
I noticed once again that I was the boss of myself and if I did not work I would not feel good. I consider doing grocery shopping and then ruled it out. Since I was determined to use my time well so that I can catch up with the mounting work, but also I was not really into work that requires high level of focus, I decided rather to clean and organize my home. I had not had a chance to do so last week. My friends – it felt great to be seeing my home clean, my floors, shinny, and my desk decluttered! I felt an immediate relief and a sense of peace and harmony 🙂
completing and online learning module with ease – check
while I was not into work, I wanted to at least take care of minor things that I was supposed to do in a week or two, so that later I could have time for much important things. This module did not take much of my time, but learning the main points made me feel satisfied with myself. I used my time effectively and opened some space for later. So I am very pleased with my decision 🙂
cooking not one but two dishes and eating them with a great appetite – check!
I have not cooked in the last 2-3 weeks. This felt very nourishing and pleasing. I am very happy with this!
feeling all energized and positive after these experiences today – check!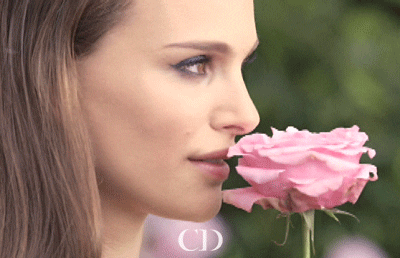 ———————————————–
gif by:https://giphy.com/gifs/flowers-natalie-portman-dior-Rc7M5XWV4RUI0